ChiangMai, Thailand
2008 Thai-massage school at Old Medical Hospital
<< Over the years Chiang Mai has become a centre for Thai massage studies.
Not all the places purporting to teach massage are equally good.
The oldest and most popular place to study is the Old Medicine Hospital …>>
Lonely planet.

The Old Northern Medicine Hospital was founded over 40 years ago since 1962.
More than 13,000 people have received training in Thai traditional medicine from this school. More then 10,000 of whom were foreigners.
January 2008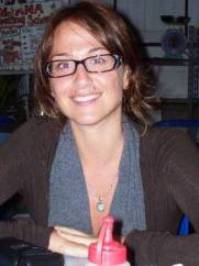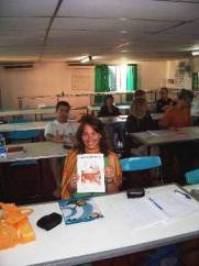 Claudia & Manual of Thai massage theory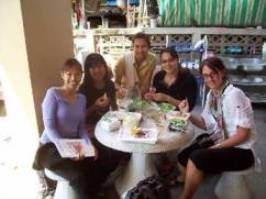 Break for lunch & Herbal compress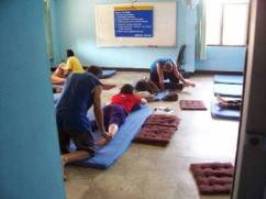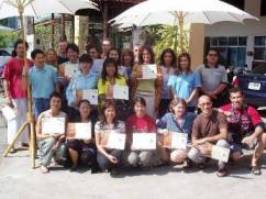 Technique instruction, practice & Certificate of Achievement!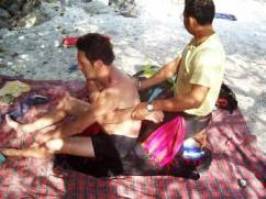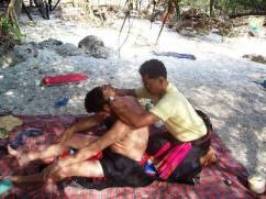 Relax!
The old medicine hospital was founded over 40 years ago. We are proud to have been able to develop the knowledge of Thai traditional medicine and are further encouraged by the positive feedback from Thais and foreigners alike.
With professional treatment we provide a knowledgeable experience, teaching you how to protect and care for yourself and others, in a clean and safe environment, with easy understanding and a fast training practice.

Important notice
It is a prerequisite that anybody who intends to take the course in THAI MASSAGE must first get a massage less then 1*1/2 hours by one of the masseur and pays separately 200 ฿ excluding of the course fee.

Thai massage course (Nuad Thai)
- Course fee 5,000 ฿ -
- Thai massage theory -
- Technique instruction & practice -
- Herbal compress -
10 days, diary
Thai Massage School "ShivagaKomarpaj"
238/8 Wuolai Rd. (across Old Chiangmai Cultural Center)
Haiya Restrict Amphur Mueng chiangmai 50100
Tel / Fax(053) 201663 , 275085
Fax.(053) 275085
E-mail : thaimassageschool@hotmail.com